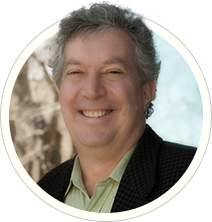 PRESIDENT & FOUNDER
Carl Milam is the President and Founder of Western Concepts Restaurant Group, LLC, which operates Sushi Neko, Musashi's Japanese Steakhouse, The Lobby Café & Bar, The Tasting Room, Will Roger's Theater and The Hutch on Avondale.
With a firm background in financial planning, Milam knew he was making an investment in Western Avenue when in 1997 he opened a new restaurant concept, Sushi Neko. At the time, that portion of Western Avenue was floundering.
But not only did Sushi Neko thrive, it's success soon brought about the opening of Musashi's in 2002 right across the street. Not long afterward came The Will Rogers Theatre, The Lobby Café & Bar and The Tasting Room.
All of these concepts are housed in the area near 43rd and Western in Oklahoma City. And in 2009, Western Concepts partnered with famed Chef Kurt Fleischfresser, adding The Coach House to the Western Concepts Family of Restaurants.
Currently, Milam serves on the board of the Will Rogers Memorial Foundation as well as the Western Avenue Association, an organization dedicated to the growth and sustainability of Western Avenue as one of Oklahoma City's flourishing districts.